Launching in late 2021
A new multispecialty journal from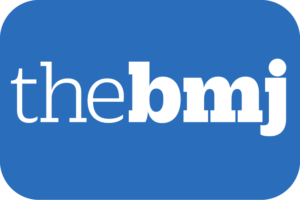 BMJ Medicine's mission is to create a healthier world through the publication of high-quality specialist medical research, reviews and commentary from all disciplines with the potential to change practice or policy and improve patient outcomes.
Read BMJ Medicine's launch editorial published in The BMJ.
Aims and Scope
BMJ Medicine is a new open access, multispecialty journal from The BMJ. It exists to facilitate multidisciplinary collaboration and discussion, encouraging debate on controversial topics and the exchange of new knowledge and ideas to improve the health of patients and the public.
Closely aligned with The BMJ, BMJ Medicine prioritises influential research, reviews and methodology papers with the potential to improve medical practice, policy, education or future studies. The journal prioritises specialist research with wider general relevance that will influence clinical care, public health policy, medical education and the direction of future research. BMJ Medicine also publishes in depth specialty reviews and articles presenting new approaches to research methodology and reporting. BMJ Medicine is committed to partnering with patients across its content. This includes promoting the co-production of research and commissioned articles and conducting patient review alongside traditional peer review.
Why submit?
Our promise is a high-quality, transparent and fast publication process. Our in-house experienced editorial team (closely aligned with The BMJ's) have the expertise to help you to optimise the presentation and impact of your work and disseminate your findings to a wide international audience.
Pre and post-submission queries can be directed to bmj.medicine@bmj.com
Find out more about how to publish in BMJ Medicine and submit your manuscript.
Receive BMJ Medicine's first articles straight to your inbox. 
Meet BMJ Medicine's editorial team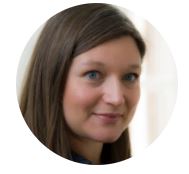 Dr Sophie Cook, Editor-in-Chief
Sophie is a doctor who trained and worked in the UK as a general practitioner. She has 12 years' editorial experience at The BMJ. She joined The BMJ as editorial registrar in 2009 before moving on to work initially as clinical editor on The BMJ's education section, eventually becoming the head of education running clinical reviews and helping to devise and implement the stricter conflicts of interest policy for education content.
In 2017, Sophie became UK research editor, working with an international team to encourage and process research submissions. In 2019 she moved to head of scholarly comment, where she ran the analysis section of The BMJ and provided senior oversight for editorials, rapid responses management, and letters. 
Coming from a general practice background, Sophie's clinical interests are broad. However, she is particularly passionate about improving the health of women and children, the effects of climate on health, promoting sustainable healthcare, and the impact of social determinants of health. Editorially, Sophie advocates equality and diversity in research and publication, minimising conflicts of interest, and promoting partnership with patients and the public.
Twitter: @sophiecook8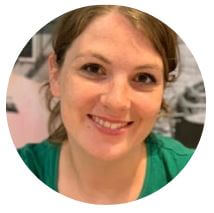 Dr Emma Rourke, Clinical Editor
Emma is a UK-trained doctor working in primary care, where consulting with patients, practising evidence-based medicine and facilitating shared decision making are central to her role. She has previously been involved with clinical and pre-clinical research in areas of oncology and psychiatry and has experienced the process of peer review and publication from the author's perspective. In 2012, Emma was a Clegg Scholar at The BMJ where she developed a real passion for medical writing, editing and publishing. She went on to work for The BMJ's Analysis section for five years alongside clinical training, before coming to BMJ Medicine as Clinical Editor.
Emma is delighted to be working on BMJ Medicine and is particularly excited about identifying and commissioning articles with the potential to stimulate discussion, empower clinicians to drive advances in clinical practice, and improve patient experience and outcomes.