Meet BMJ Medicine's Editor-in-chief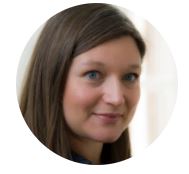 An interview with Dr Sophie Cook
 Please tell us a little bit about yourself, your academic and professional background and what motivated you to become editor in chief of BMJ Medicine.
I qualified as a doctor in 2005 and went on to complete my training as a general practitioner in London. In 2009, I took a year out of training to join The BMJ as their editorial registrar. It was a fantastic opportunity to see medical publishing in action. I enjoyed being part of a team that has the opportunity to shape healthcare every day through publishing high-quality research education, debate and journalism that informs clinical practice and ultimately improves patient care. I continued to work at The BMJ on the education section while I completed my general practice training before moving on to become head of education, then UK research editor and finally head of scholarly comment before being appointed as editor in chief of BMJ Medicine. 
I am excited to have the opportunity to channel my previous editorial and clinical experience into growing a new journal that builds on the robust ethical and editorial policies for which The BMJ is renowned. 
What motivated you to choose your career path?
From a clinical point of view, I decided to pursue a career in general practice early on in my training. This decision was driven by my interests in the social determinants of health, health promotion and preventive medicine and the variety that general practice offers in terms of the patient population – one consultation you may see an eighty-year-old patient and the next, a newborn baby. 
I always had an interest in medical publishing and after spending a year at The BMJ as the editorial registrar, this consolidated my ambition to work in this field. As I've moved around the sections at The BMJ, I've become more aware of the important role medical journals play in shaping clinical care and public health and in particular during the pandemic, just how important robust journal processes are in order to manage scientific and medical messages in times of crisis. It really is a privilege to work in a job where you can be part of a team and a process that shapes healthcare. 
Can you describe a day in the life of an Editor in Chief?
It depends on the day! Every day has been different so far and brings new experiences and challenges, which is very energising. I'm currently building our editorial team and editorial board, so I often speak to international researchers and academics, patient advisers and statistical editors to inform our commissioning strategy and build an internationally relevant content pipeline. 
I am developing several new series of articles for the journal, which I hope will offer practical support to doctors, academics and researchers. I work with our excellent production team to ensure we have processes in place to publish and disseminate research papers quickly and to reduce pain points for authors during submission which we know can make the publication process stressful. I triage papers that come via our submission system, manage papers through the peer review process and work with The BMJ's research team to identify papers that might be candidates for BMJ Medicine. I also continue to attend The BMJ's research meetings and commissioning meetings so we can share ideas between the two journals and streamline content. 
What are your plans for the journal and what would you like to achieve over the next few years?
I want people to get to know and trust BMJ Medicine as a high-quality open access venue for their specialist research, which is renowned for its robust editorial and ethical standards and exemplary author service. I want to grow the international profile of the journal and ensure that we provide content that is relevant to our diverse global authorship and encourage contributors from around the world to engage with the journal. 
Ultimately, I hope to see our content being used to inform practice and policy and to drive improvements in patient care and raise awareness of the biggest threats of our time, namely pandemics and the climate emergency.
What would you recommend to authors thinking of submitting to BMJ Medicine?
I would say thank you to any authors considering submitting their work to BMJ Medicine, and that if authors have any questions that they are welcome to get in touch. We promise to offer a fast and transparent editorial process and if your work is published we will do everything we can to maximise the impact of your work via BMJ Medicine and The BMJ's platforms. I look forward to welcoming authors to BMJ Medicine. 
Find out more about BMJ Medicine at bmjmedicine.bmj.com.